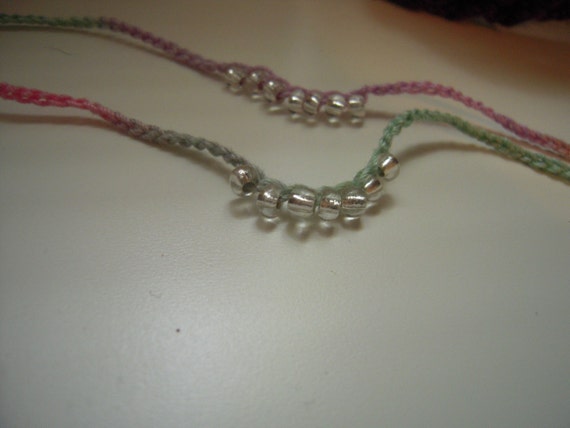 First up, a set of pastel crochet wish bracelets. Once my hemp and other beads get here, there'll be a LOT of these up, for the summer. So far, I have only this pastel thread and clear, black and silver beads.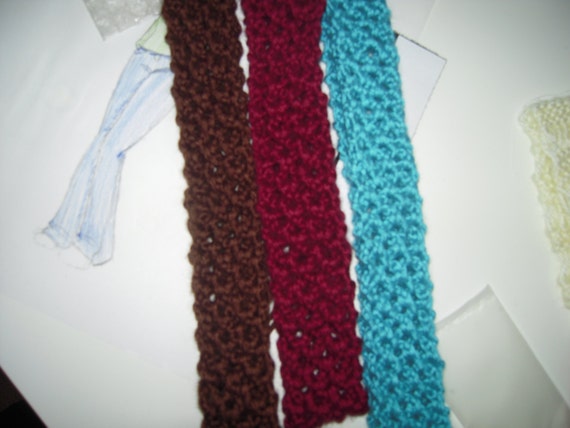 Three out of four headbands, complete. Then I get to make duplicates as needed. Hopefully. I hope I need duplicates. I sell most things for 5 dollars with free shipping.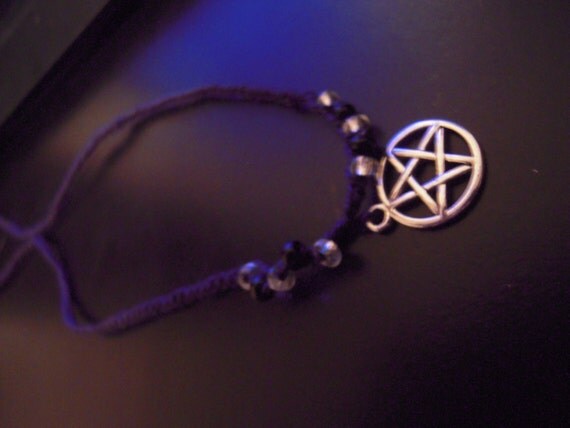 The third completed thing, a pentacle necklace. It's simple and I think it's really cute. It's listed on Etsy and Storenvy. I had to dig out my deep purple thread- symbolizing spirit, and the unity of the elements.